St. Louis HVAC Pros. Heating & Air Conditioning
We are a dedicated heating and air conditioning company serving the entire St. Louis County region, with direct on-call service when you need it. Whether you need HVAC repairs, replacement, or installation, choosing the correct company for the job is important. Here at St. Louis HVAC Pros, we pride ourselves in providing outstanding heating and air conditioning services for our customers -with speed and efficiency. We've seen just about everything when it comes to HVAC problems, malfunctions, and shut-downs. Our technicians are trained to quickly diagnose and repair the problem for you within the same day. All at a price that would fit into any homeowners budget!
Our HVAC Services

Maintenance
It is a good idea to have your HVAC system inspected during every fall and spring. Preforming preventative maintenance on your HVAC system can keep it running longer and more efficiently.

Repair
A broken down or poorly preforming HVAC system can not only make you uncomfortable in your home, it can cost more too. Our professionals are trained to quickly evaluate and repair the cause of any malfunction with your HVAC System.

Replacement
New more efficient HVAC systems can use 30% to 50% less energy than older and more inefficient units. Replacing your old HVAC Systems is easy with the help of our professional team.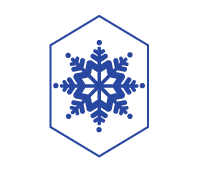 Air Conditioning
Air conditioners, like other appliances, can eventually shut-down over time. Through daily usage and poor maintenance, your air conditioner system is subject to break and cause problems. When this happens, you can choose to repair the system, or replace the entire unit if repairs have become a constant reoccurrence.
AC Repair
If you're looking for AC repairs, we got you covered. Our technicians are able to handle all aspects of air conditioning units - from the freon chemicals used to generate cool air, to part replacement. This includes any area where wiring may need to be adjusted, or different components may need to be patched to get your system working again.
AC Replacement
When all else fails, air conditioner replacement is a good option to cut costs in the long run. Our HVAC company provides replacement units that consist of central air conditioners, ductless systems, split AC, packaged AC, and heat pumps. We carry various brands in the industry and can virtually install any system you desire.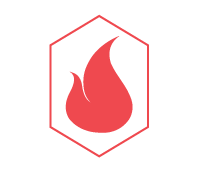 Heating
With heating and furnaces there's circumstances that will solicit broken systems or malfunctioning parts that may need to be addressed. Furnaces and other heating systems can wear down over time, whether it's a newer system or old. If you find yourself without heating, you can get repairs for the system or decide to replace unit for better versions that are less likely to break.
Heating Repair
We handle all types of heating repair at our local office in St. Louis. This includes furnaces, heat pumps, geothermal, or any other type of heating system that you may have. Any wiring or replacement part is handled on-site to lessen time constraints and the stresses of not having any heat within your home at the most inconvenient time.
Heater Replacement
If your heating system has been a consistent problem over the years, heater replacement might be a good option. St. Louis HVAC Pros provides some of the best systems in the market for better, more efficient energy consumption and heat production. We can install any system including boilers, steam heaters, heat pumps, oil furnaces, and central warm-air furnaces.
Systems We Repair and Replace
Considering Your Options
When it comes to your home it is important to consider whether or not to repair or replace the existing HVAC system. We pride ourselves in putting our customers first, and aim to provide only the best in heating and cooling services that suits your family's needs and budget. While making these important decisions, our professionals will provide you with accurate information and an honest recommendations for your unique circumstance. Our focus is to provide you with only the best in HVAC services in St. Louis.
Areas We Serve
Take a look at the cities we serve in the St. Louis area.